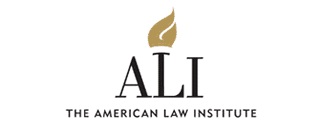 The American Law Institute (ALI) has elected Deborah B. Barbier to bring her expertise to ALI's work of clarifying the law through Restatements, Principles, and Model Codes.
The American Law Institute is the leading independent organization in the United States producing scholarly work to clarify, modernize, and improve the law. The ALI drafts, discusses, revises, and publishes Restatements of the Law, Model Codes, and Principles of Law that are enormously influential in the courts and legislatures, as well as in legal scholarship and education.
By participating in the Institute's work, Ms. Barbier will have the opportunity to influence the development of the law in both existing and emerging areas, to work with other eminent lawyers, judges, and academics, to give back to a profession to which she is deeply dedicated, and to contribute to the public good.
"I am delighted to be elected as a member of the American Law Institute to work with this remarkable group of lawyers, academics, and judicial officers," said Barbier.
According to said ALI President David F. Levi, "[t]he American Law Institute is an active institution that depends on the talent, wisdom, and diverse perspectives of its members for its continued activity and excellence."
All press inquiries should be made to Deborah Barbier (803) 730-6290.
ALI press release-compressed